It's Our Honour — Honours Boards and Plaques for Schools
Many schools still proudly display an honours board in their hall or entrance. An honours boards is a fantastic way of recognising an individual's contribution to the school. It also shows, in a very public way, the school's history and tradition.
Mirage Signs produces quite a few honours boards, not just for schools, but for clubs, churches, businesses and other institutions. We create new boards to our clients' specifications or update existing boards. Of course, we can also produce custom plaques to complement these as required.
Here's one example that we  supplied recently. We produced this for Nunney First School. Located in our neighbouring county of Somerset, Nunney First School has been at the heart of the village community since its foundation in 1896. To our eyes, it looks smart, unfussy and a nice blend of traditional and contemporary — what do you think?
A few months back, we also produced a number of boards for the King's Bruton school, including a large acrylic benefactors' board: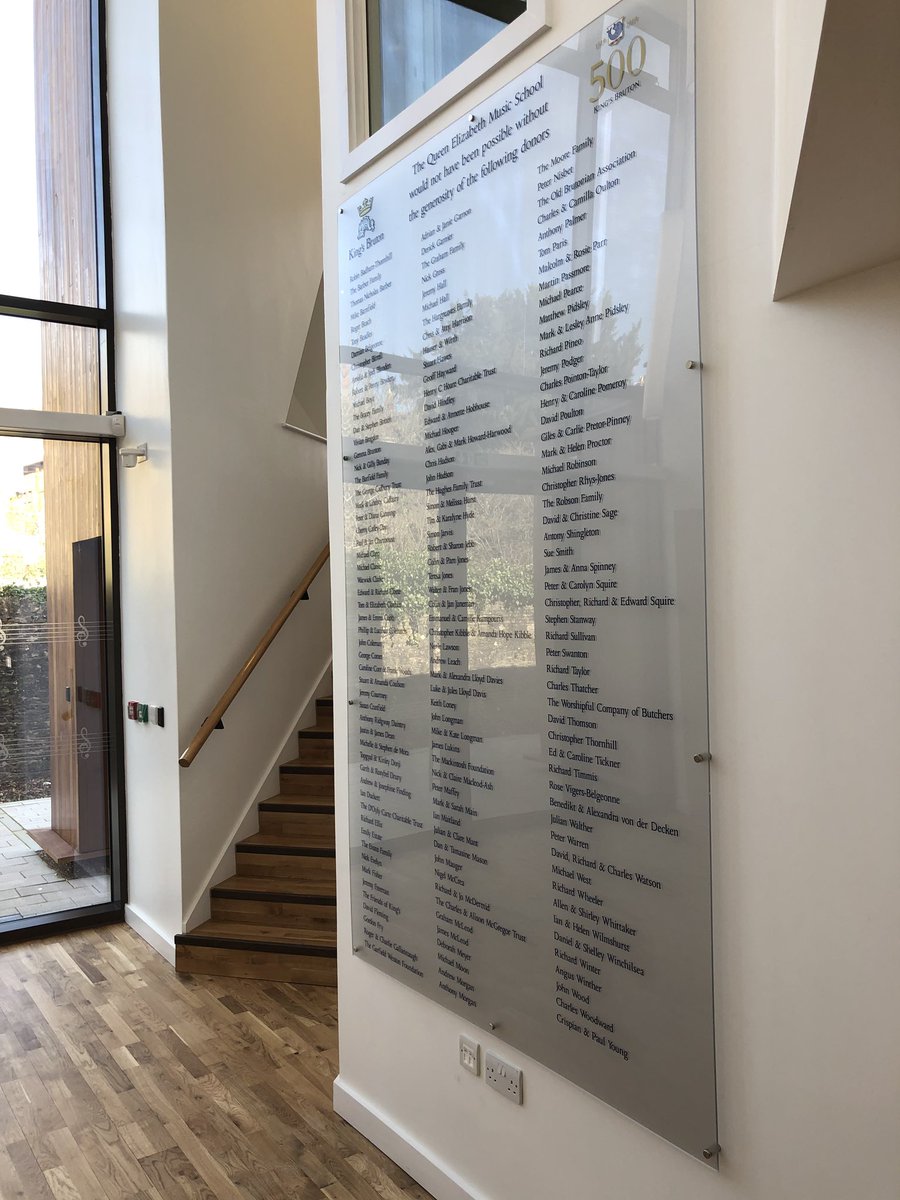 2019 marked this amazing school's 500 year anniversary. The new Queen Elizabeth Music School was opened by none other than Her Majesty. You can see the board we produced to mark the event here: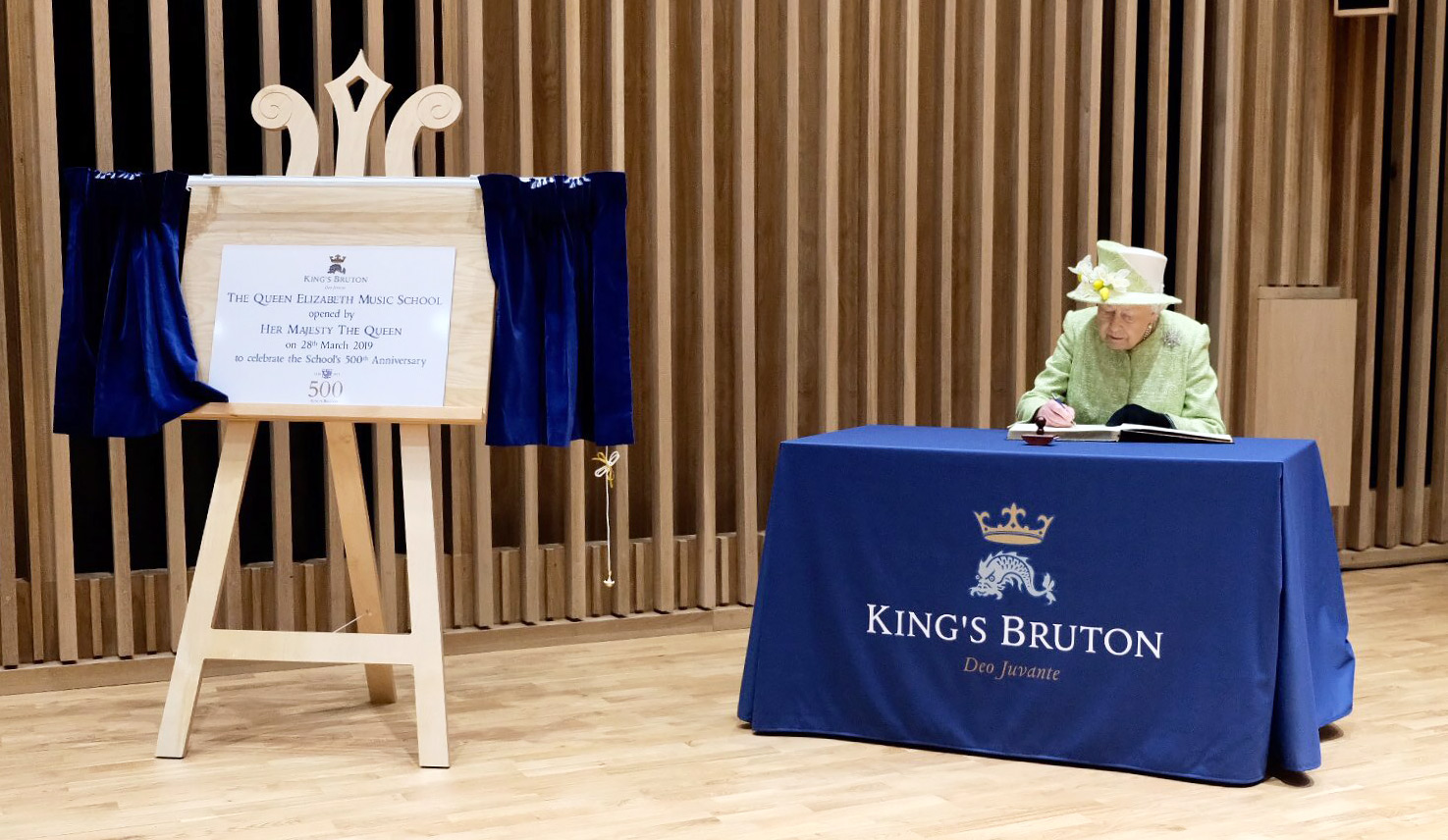 As you can see, both wood and solid clear acrylic make for very pleasing displays. If you need an honours or benefactor's board for your institution, please get in touch with us to discuss your needs.
Many thanks to King's Bruton for the use of their photograph — to follow the latest events at the school, please visit their Twitter feed.
Comments