For temporary use we offer magnetic vinyl enabling signs to be removed when not required. Custom manufactured to your specific sizes they can incorporate full colour printed images and logos
Rated at up to 70mph.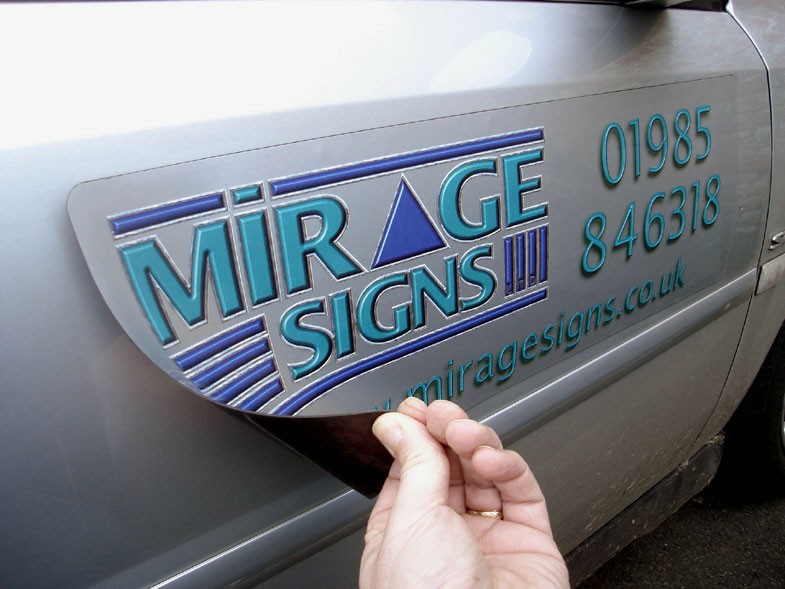 Installation & Fitting
Supplied ready to apply
Order Your Magnetic Vehicle Signs
Get in touch today to place your order or to ask any questions.
other contact options