We offer a range of door signage from simple laminated self adhesive stickers to engraved pvc and etched stainless steel. From a single door sign to complete site door signage we can supply any quantity.
Popular materials available include Acrylic, pvc, aluminium, stainless steel, wood and many more. Pictograms and full colour prints can easily be incorporated into the design.
Slider signs and slat systems available in a range of sizes, please call with your requirements.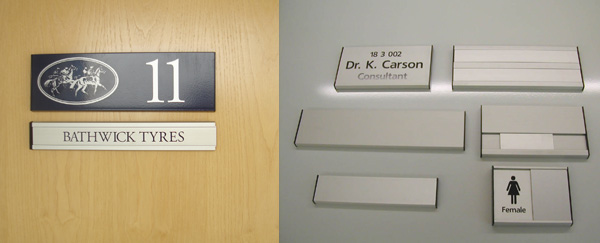 Engraved and numbered door signs in a range of colours, supplied with double sided tape to rear for fixing. Implemented as part of an arcibus system we can supply sequentially numbered door signs for small or large projects in any quantity.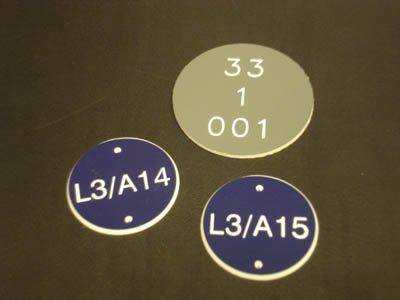 Braille and tactile door signs available when using the National Disability Council's guidelines on equality of access in the workplace. These signs help people with restricted or no vision as well as those with good sight use the popular grade 1 braille. With strong contrasting colours and raised pictograms and lettering they are manufactured using top quality 'fire rated' plastics.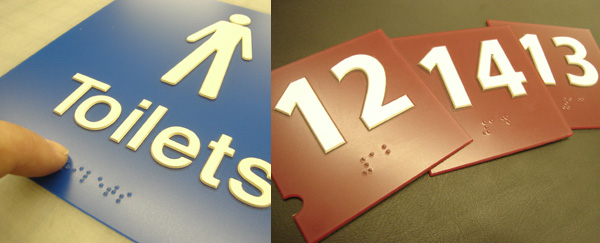 Safety door signs including Fire Exit door signs available and a selection can be viewed in the online shop but custom versions available on request, contact us for more information.
Installation & Fitting
Full installation service available on request.
Order Your Door Signs
Get in touch today to place your order or to ask any questions.
other contact options